Helping you reach your goals with the most cutting edge, evidence based mind science.
Gayle Nielsen is a Hypnotist, Certified Matrix Energetics Practitioner,  Kundalini Reiki Master and martial artist. With degrees in both Electro-Mechanical Technology and Visual Communications, and a past corporate career in laboratory materials testing and Information Technology, she brings a solid science background to her work in understanding consciousness. She works with clients in private practice and group to access resource states where observable change takes place. What is YOUR goal? Gayle will help you get there!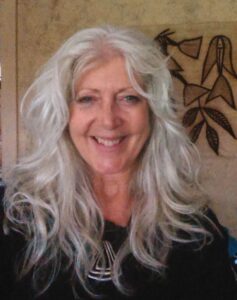 What is Hypnosis Used for?
Hypnosis has been successfully used to help people with the following:
– Pain management (chronic & acute) (research on hypnosis & chronic pain)
– Smoking cessation
– Weight reduction (see my Virtual Gastric Band program for weight control)
– Insomnia
– Fears & phobias
– Addictions & habits
–  Motivation
– Creative inspiration & writer's block
– Sports performance
– Academic enhancement
– Self-confidence
– Stress relief/relaxation
– IBS
…and much more.
Did you know that having a  Zoom session with hypnosis is just as effective as in-person? It is!
This website and it's owner makes no claims to diagnose, treat, prevent, or cure disease or medical conditions. Any health related information on this site is for educational purposes only. None of the information should be misconstrued as medical advice. You, and you alone, are responsible for your health  related choices.